What makes a wet bench different from an ordinary lab bench? The difference is in the "wet": A wet bench includes tanks for wet chemical processing. And since many wet chemical processes generate hazardous fumes, wet benches often incorporate ventilation for worker safety. 
Wet benches are ideal for multi-tank systems that require several wet chemical process steps. Common applications that use wet benches for wet chemical processing include passivation and electropolishing.
Some wet chemical processes generate so much hazardous gas that the wet bench must be enclosed in a well-ventilated fume hood. Enclosed wet benches with fume hoods are often used in printed circuit board and silicon semiconductor manufacturing.
Which wet bench or fume hood is right for you?
Best Technology is an industry leader in wet benches and fume hoods for specialized industrial applications. Types of applications include:
All wet bench and fume hood systems are designed around the customer-specific application to ensure consistent, repeatable results that can be easily validated to industry and regulatory requirements.
Please click on any of the following images to learn more about the types and applications of wet benches and fume hoods offered by Best Technology.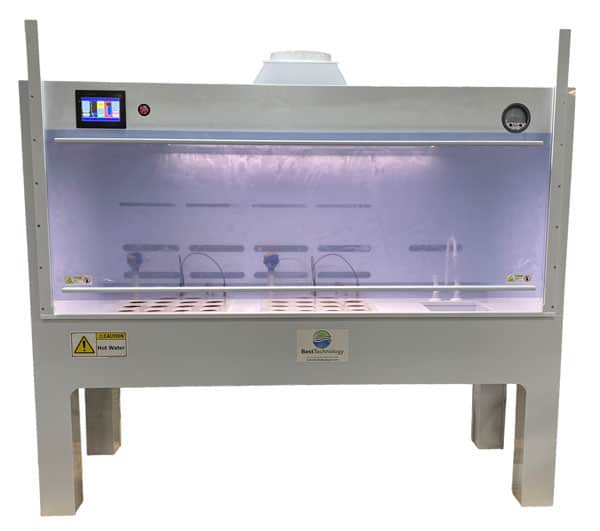 Fume hoods provide an enclosure around the entire wet bench to contain and ventilate hazardous fumes, and to protect workers from chemicals used in a variety of wet chemical processes.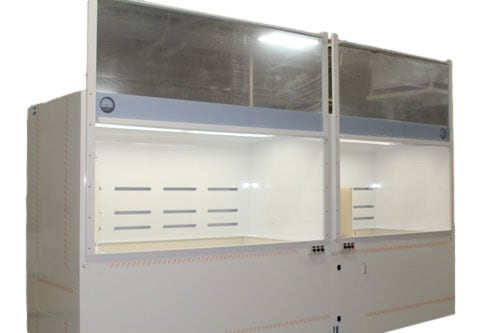 Best Technology offers industry-leading expertise in wet benches and fume hoods for manufacturers of semiconductor wafers and printed circuit boards. Our fume hoods are used for semiconductor chemical handling, electro-chemical processing and acid processing, as well as other chemical wet process applications.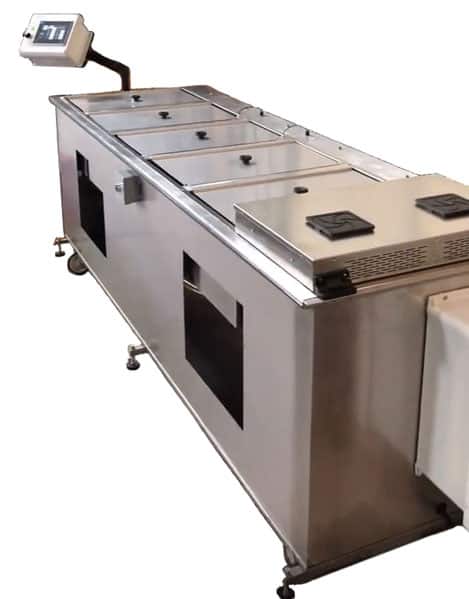 Sometimes called consoles, passivation wet benches offer the convenience of a multi-tank system in a single, self-contained unit that can be operated from a single integrated PLC.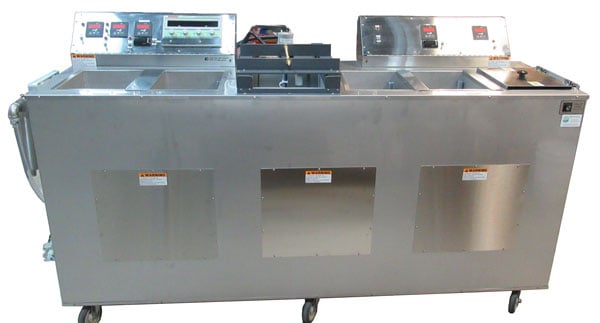 Electropolishing equipment comes in many shapes and sizes, including wet benches. The type of equipment you need depends greatly on the type of material to be polished, the geometric complexity of the parts, and the required production volume.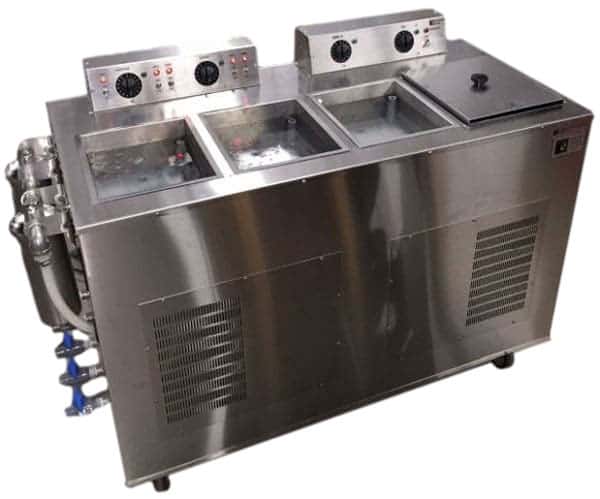 Wet benches for precision cleaning are often known as ultrasonic cleaning consoles. This multi-tank parts cleaning system includes the added convenience of portability and can be wheeled from one area to another if needed.
This specialized rinse tank system is used in semiconductor manufacturing to conserve DI water while rinsing chemical residues.
Common Applications for Wet Benches and Fume Hoods
Medical device stent polishing / deburring of stainless steel and cobalt chrome
Industrial, aerospace and medical device stainless steel passivation per ASTM A967 with:

Nitric acid passivation type 1, 2, 3, 4 with sodium dichromate
Citric acid passivation type 1, 2, 3, 4, & 5 ASTM A967 using CitriSurf® citric acid passivation solution

Printed circuit board and silicon semiconductor photoresist stripping using chemistry like ACT® 970 etch residue remover and others
CitriSurf® is a registered trademark of Stellar Solutions, Inc. McHenry IL USA.
Applicable Wet Bench Case Studies
For expert help with your wet chemical process systems, look to Best Technology. Our applications engineers are available to answer your questions and get you the wet bench or fume hood that fits your production needs. Contact us for more information and a free proposal.