Our multi-tank ultrasonic stainless steel part passivation equipment combined with our model hot air dryer make an effective passivation line by housing heated cleaning solution, cascading DI rinse water, citric or nitric acid passivation solution, and a final cascading DI rinse water with a final hot air drying step.
Small 386P Benchtop Ultrasonic
Stainless Steel Part Passivation Equipment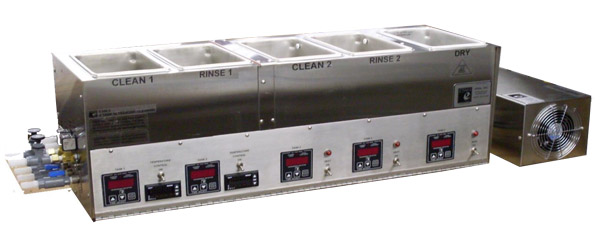 The process would move from left to right whereby parts would be cleaned, rinsed, passivated, rinsed and then dried. The clean and passivation tanks can be optionally equipped with pump filter systems which provide 5 micron filtration of the cleaning and passivation solution. The common configuration of parts cleaning machines is 3.5 gallon tanks, as shown below, but any size tanks can be used in similar configuration use.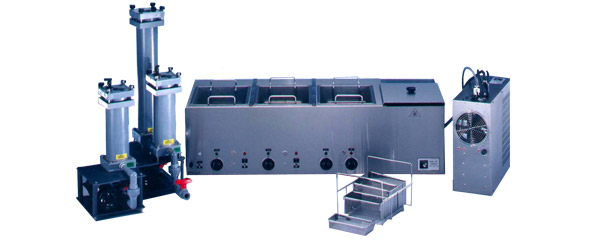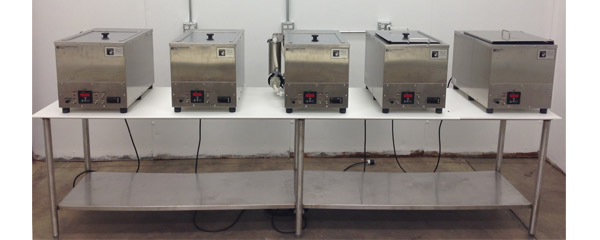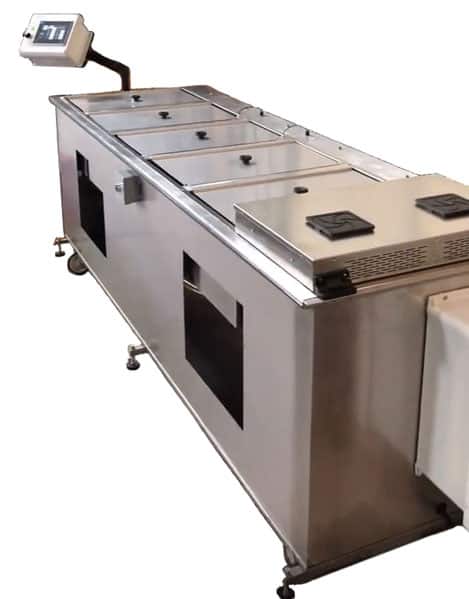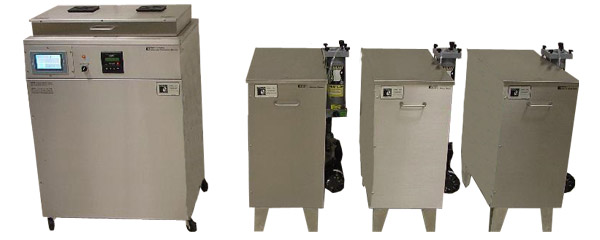 Our automated passivation systems are typically lower cost than our multi-tank steel benchtop passivation systems and give you all the benefits of automation.

Common Applications for Part Passivation Equipment
Ultrasonic part cleaning of water soluable machining coolants, chips, particulate, and true machining/cutting oils, buffing and lapping compounds.
Medical device stainless steel parts cleaning and passivation
Aerospace parts cleaning and passivation
Nitric acid passivation type 2, 3, 4 ASTM A967
Citric acid passivation type 1, 2, 3, 4, & 5 ASTM A967 using Stellar Solution's Citrisurf
General washing for maintenance, manufacturing, rework and/or remanufacturing.
Common Configurations
We offer this system in a console unit in the 1.25 and 3.5 gallon models. We can easily make any tank configuration sizing required for your application with little to no additional custom size pricing.
Model Series
Liquid Capacity
(gallon)
Inside Working Zones
(l x w x h)
386P
1.25
9.5″ x 5.5″ x 6″
782P
3.5
12″ x 10″ x 8″
499P
5
15″ x 10″ x 8″
598P
7.5
36″ x 8″ x 6″
188P
9
18″ x 12″ x 10″
487P
12
24″ x 12″ x 10″
300P
15
24″ x 24″ x 6″
592P
18
24″ x 14″ x 12″
1001P
26
25″ x 18″ x 14″
29P
29
36″ x 14″ x 14″